Happy Friday everyone!  You made it!  Another busy week here in the Erickson household.  I'm hoping to wrap up first round edits on my WIP today, and get it off to the betas tonight, so they'll have it for the weekend.  I'm afraid it needs a lot of work, and I'm hoping for the time to do it!  🙂
In the mean time, Unseen has less than two weeks to release!  The preorders are coming in slow, so I started a Thunderclap campaign, to try and boost awareness.  There will be a Rafflecopter contest associated with it, starting tomorrow, so be sure to enter!  Don't know what Thunderclap is?  Well, I'll tell you.
Thunderclap is a social media program that connects Facebook and Twitter to help you expand your social media outreach. So, say you want to "support my campaign" as they call it.  Thunderclap will automatically post about Unseen on your page at the appointed time (November 19), so all your friends will know about the book's release.  Those are all people I couldn't reach without your help!  It just takes a second!
a Rafflecopter giveaway
So there's the Rafflecopter.  It will be live at midnight tonight!  So help me out, spread the word about my book, and you might win a $25 Amazon card!
Additionally, don't forget about the Unseen giveaway on Goodreads!  Head over and enter to win a paperback of Unseen!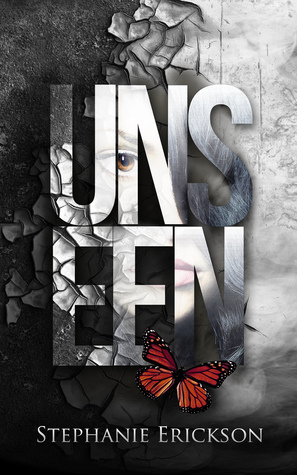 Enter to win
Have a great weekend guys!  🙂