Hey guys!  There's a lot to talk about this week!  First up: I have TWO preorders available right now!  The newest one is Fusion: An Anthology, and is on Amazon for 99 cents!  The book includes 9 blockbuster authors, including NYT Bestsellers Addison Moore, Denise Grover Swank, Shelly Crane, and Eve Langlias.  It also includes some of my favorites including Shannon Mayer and Amy A. Bartol (author of Under Different Stars, which I told you all was AMAZING).  I am for sure among some giants here, and I couldn't be more thankful and excited.
Here's the cover for the book.  What do you all think?  I think it looks great, and I can not WAIT to see how far this book goes!
Unseen 
Don't forget, Unseen is still available for preorder too!  Be sure to get your copy soon!  🙂  In that respect, I have two contests going right now for Unseen, so don't forget to enter them!  One is a rafflecopter for a $25 Amazon gift card if you support my Thunderclap.  I haven't had a whole lot of entries on this one, so please support the Thunderclap and enter!
a Rafflecopter giveaway
And the other is the Goodreads giveaway.  That one has had a lot of response, and I'm so excited that people seem curious about the book!  Check out the giveaway here, and be sure to enter for your chance to win 1 of 10 signed paperbacks!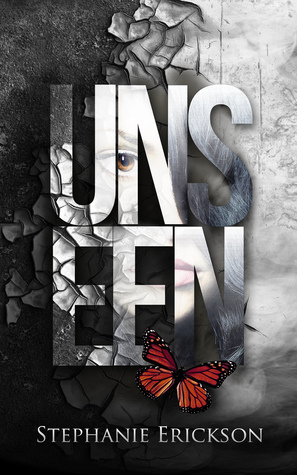 Enter to win
In the mean time, Unseen releases on Wednesday and I can not WAIT for you guys to read it!!
WIP
So, the WIP is coming along difficultly lol.  I had very much hoped to take a much needed break next week, but I don't think that'll be happening at this point.  The book needs too much work.  But I will hit my deadlines, and get it off to the editor by December 7!  And the book will be better for it, I'm sure!  So, watch for more news about that!  🙂
What I'm Reading
I'm loving the book I'm reading right now, Timebound by Rysa Walker. It's all about time travel, and how this guy is going around changing the future by altering the past, and suddenly the main character doesn't exist in the new timeline the bad guy created.  I'm about half way through it, and it's one of those that I get irritated when I have to put it down to do something dumb like go to sleep.
Next on my list is Inescapable, by Amy A. Bartol.  This title is actually included in the Anthology, but I have it separate too, because I LOVE Amy and her writing.  I can't WAIT to start this series!
All right guys, I think that's about it for now.  I hope you all have a wonderful weekend!  I think I'm going to be working, haha!